home
That Summer Feeling at Home
I'm absolutely in love with all the gorgeous bright florals that are trending now. They really bring a cheery brightness to your home and make it feel more summery. I totally fell in love with these lush coloured and beautifully patterned cushions. They can be easily incorporated with various colours schemes and really give a pop of bright colour to spruce up a plain couch or armchairs. They are hand embroidered and finished with pretty gold zips for a designer feel. So well made, you would cherish them forever. LOVE THEM!!!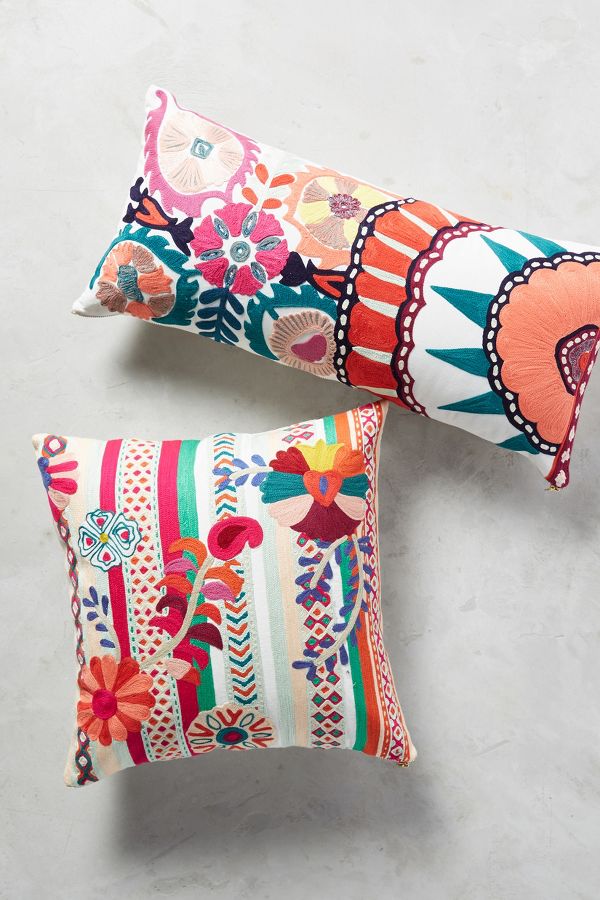 Anthroplogie $80 each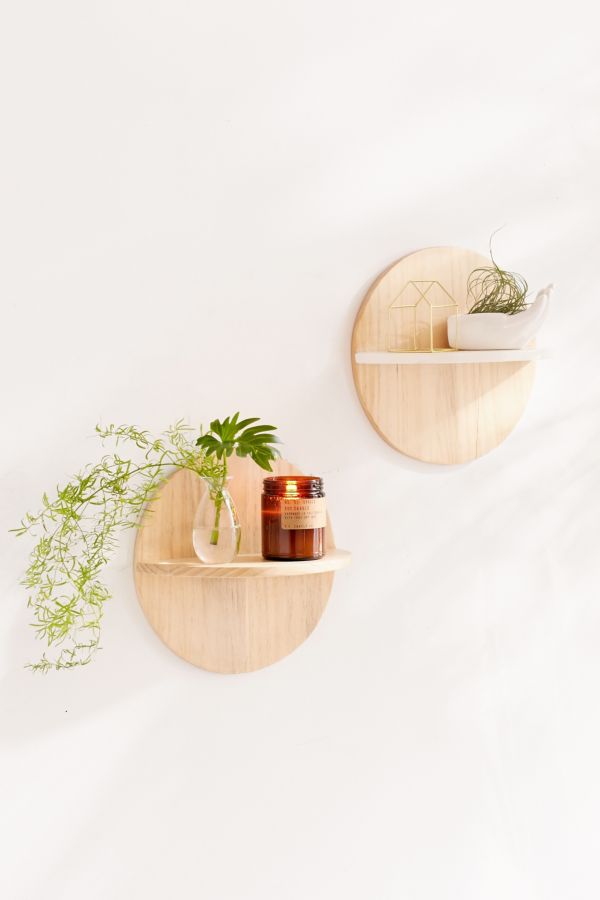 Calista circle wooden shelf $39 Urban Outfitters
Next on my wish list are these pretty and unique little floating shelves for a bedroom, living area or office. They are really dainty and unimposing. They make a nice little feature for putting plants on or candles, little ornaments or picture frames. Just gorgeous and a steal at only $39 from Urban Outfitters. They come in this colour and also a lighter shade. A subtle addition to a boring wall behind a sofa and they are really very summery.  
This perfect little armchair is so on trend with the botanical theme  right now. It would make a lovely statement piece in a living room or study.
≈IKEA STRANDMON CHAIR WITH GILLHOV MULTICOLOUR COVER 
*Prices vary depending on the country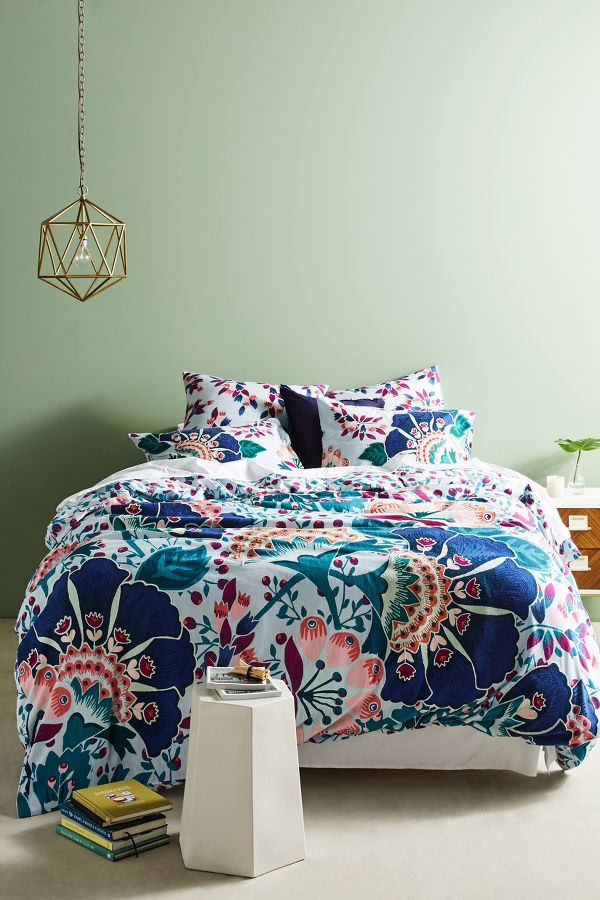 Liberty "Feather Bloom" for Anthropolgie $248.00 –$288.00
I have fallen in love with this duvet and its bold colourful pattern. So incredibly pretty and unique. The colours really stand out and make this a stunning addition to any bedroom. If I had to buy one thing for my bedroom this would be it. Its also reversible so a nice option to change it around a bit, if you please. I am obsessed with Liberty fabrics and this has embroidery aswell. Fabulous quality and it will never date. Heirloom! Any excuse to buy this fabulous duvet!!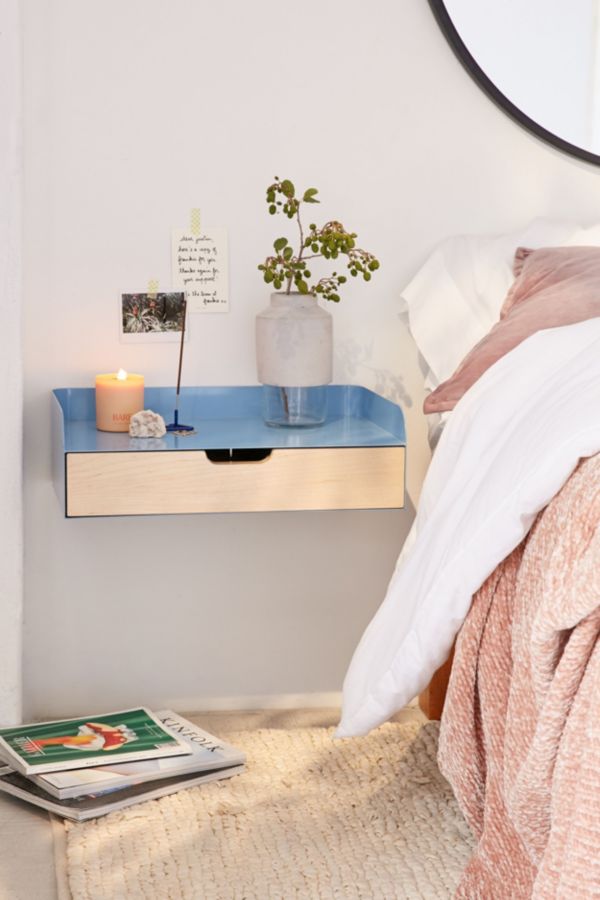 Jonah floating shelf $98 Urban Outfitters
 I'm really loving these practical and stylish floating bedside lockers. So practical and so elegant. They take up little space and are highly functional. Nice pastel blue gives a cool summer feel.
I would love this for my house and it could even go on a couch as a drape for a summer look.
The fresh colours give a light and airy feel to a room.
Both beautiful and multi-functional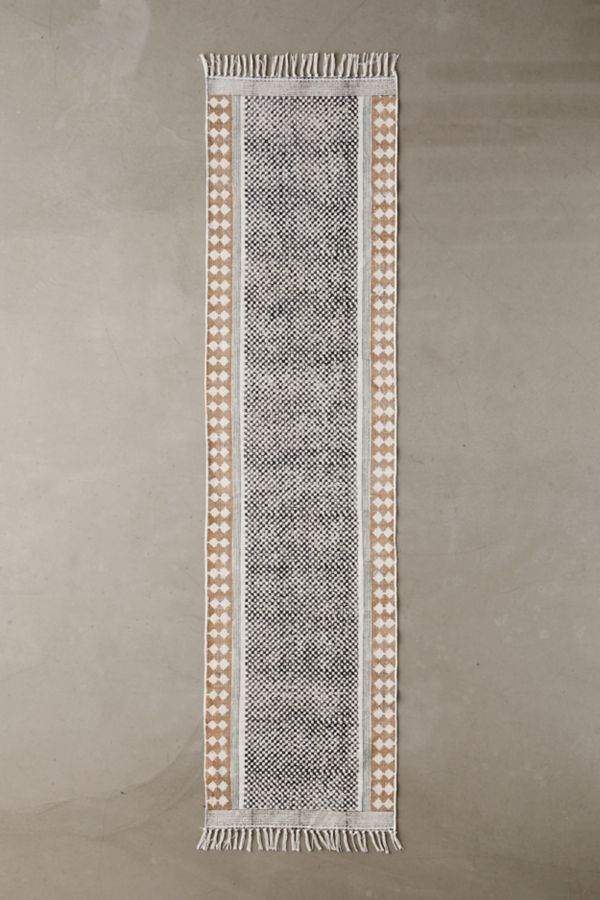 Calisa block printed rug – Urban Outfitters $29.00 – $329.00
I really love the simplicity of this subtle rug. It is both simple and unique with a nice light colour thats easy to match and pretty.
This is a nice summery rug, fit for any room of the house.
4 piece set only $34.50 on Sale from Royal Doulton
Last but not least, I couldn't go without mentioning this lovely summer style crockery collection from Royal Doulton.
What a beautiful addition to your kitchen and such a bargain!
Top quality dishware to beautify your cuisine!
Related